Hannah Farquharson – Banjoko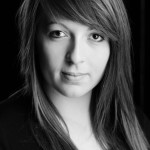 Hannah is pleased to be making her professional debut in 'How Lion Became King of Tinga Tinga Land'. She trained at Doreen Bird College in Acting. She has also worked for a professional theatre production company, Imagine Theatre, for the past year which has given her a wealth of experience in other areas of theatre. Credits in training include (All credits at Studio House Theatre, Bird College): Lynne 'A Grand Night for Singing', 'Martine' 'The Sisterhood', 'Edith Piaf' in 'Piaf', 'Adelaide' in 'Guys & Dolls', Featured Artist in ' Broadway This Way' (The Orchard Theatre, Dartford) 'Ensemble' in 'Burlesque and Other Distractions' (The Orchard Theatre Dartford').
You can also see Hannah performing in Snow White this Christmas at The Royal Spa Centre in Leamington.
 Edd Maruako – Lutalo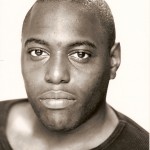 Edd was awarded a full scholarship to train at the Academy Of Live & Recorded Arts where he spent 3 years there, completing the course with a degree in Professional Acting.  Since graduating, Edd has continued to enjoy success in many aspects of performance art.
His professional credits include work on several Feature Films in principle roles such as Bashment, Psoro, Blacklands, Bloodless and Fat Cat to name a few. Most recently Edd completed work for TK Maxx and filmed a TV Pilot called 'Cult Fiction' where he plays one of the lead four characters.
Edd is most at home in the theatre and most recently gained rave reviews for his portrayal of a an African Slave in the critically acclaimed production of 'Silver Shores' by Tian Glasgow at the Tristan Bates Theatre. Outside of acting, Edd also works as a musician and has seen his work appear on several television outlets such as Channel U,  MTV Logo and SKY TV Redback Productions.
Apphia Adomakoh – Gowan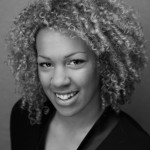 Having graduated from Cambridge Performing Arts in Professional Musical theatre last summer, Apphia is delighted to make her professional Theatre debut in Tinga Tinga!
Since graduation Apphia has been working with Mark Summers on recording Cheryl Lynn-inspired dance House tracks, as well as recording her own covers of jazz pieces and writing her own songs (Duke Ellington is one of her favourite artists). Jonas Rathsman has done a World wide release of "Tobago"  which is a house track that Apphia's vocals are featured.  Apphia will also be playing 'Witch Hazel' in a Paul Holman associates production of Beauty and the beast at The Spa Theatre Bridlington, York, Christmas 2012.
Charlie Guest – Zalika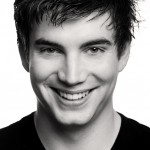 Charlie trained with a scholarship to the Guildford School of Acting where he gained a degree in Musical Theatre. While studying Charlie performed as Lucentio in The Taming of the Shrew, Adam in Seven Brides for Seven Brothers, Dr Glass in Carnival, Noah in 110 in the Shade, Governor Slaton in Jason Robert Brown's Parade and Chino in West Side Story.
Since graguating his professional performances have included; Buttons in Cinderella (Loughborough), First cover Dick Deadeye and Sir Joseph Porter in HMS Pinafore (Londons Little Opera House), Archie Goose in Mother Goose(loughborough), Ensemble in Children of Eden (Prince of Wales) Prince James in Cole Porters Jubilee (tabard Theatre) And will be appearing as Idle Jack this year in Dick Whittington (loughborough).
Charlie is delighted to be joining this cast of 'How Lion Became King of Tinga Tinga Land' on its tour of the country and would like to thank all of his friends and family for their constant support!
 Maria Yarjah – Maliki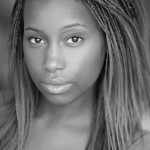 Maria has spent the last few years working extensively with Talawa Theatre Company. After securing a place on their Young People's Company in 2009, she performed the play 'Krunch,' which after much recognition, went on to successfully tour UK and perform at the Grahamstown Arts Festival in South Africa. She has recently appeared as a dancer in a Canadian Olympic commercial, and has made music video appearances and television reconstructions for ITV. A Mezzo Soprano singer and ISTD Jazz award dancer, Maria trained at the BRIT School of Performing Arts before graduating with a Media and Performance degree at Salford University.
Callum Roberts – Understudy/ASM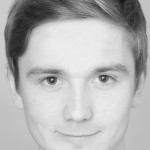 Callum has just graduated from Laine Theatre Arts (Diploma in musical theatre).
Credits whist training: Featured soloist in Ahead of the Game (Epsom Playhouse); Jaguar in Just So (Studio Theatre, Epsom); Joe in Some Like It Hot (Studio Theatre Epsom);
Theatre Credits: Bill in Jubilee (RSC, Swan, Original Cast); Ensemble/US in Cinderella (Belgrade Theatre, Coventry); Slim/Fusspot in Sleeping Beauty (Spa Centre, Leamington)
Callum also owns him own theatre company, producing and appearing in him productions including RENT, Spring Awakening and Hair.
Callum is extremely pleased to be touring with the cast of Tinga Tinga.